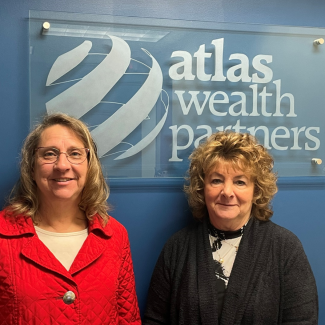 Deborah D'Annibale & Jennifer Weil
Happy New Year!
We enter 2022 with substantial changes at Atlas Wealth Partners. We are saying goodbye to our long-time friend and partner Deborah D'Annibale. After 38 years in the industry, 20 years with our team and 6 years at Atlas Wealth Partners Debbie is retiring. Her contributions to our success and the satisfaction of our clients were enormous. We would not be where we are at today without her contributions. The lure of traveling with her recently retired husband Kurt and spending more time having fun as well as spending time with the grandchildren was finally too great to overcome. We wish Debbie all the best and thank her for all her efforts and camaraderie.
We are also extremely excited to welcome our newest team member Jennifer Weil. Jen joins from Thrivent financial where she has been a financial advisor since 2009. Her industry knowledge and commitment to serving her clients will make Jen a valuable addition to Atlas Wealth and our clients. We look forward to our clients meeting and getting to know Jen.